Frog-Face Korean Prison Teacher Chong-Hwa Chang Arrested for Animal Sex with Convicted Murderer
subHuman Prison Teacher Bribed Black inmate for Sex.
By Special Correspondent:Ron Thomas. I ask this question every article: What is it about the female Teacher brain that can't compute common sense and moral values? Although I disagree with the belief of some who view "females" as the "Devil's Creation", I often question why are so many females in supervisory positions so weak mentally and morally? Alien-Face New Jersey Prison Teacher Chong-Hwa Chang had a salary of over $70,000/year, dental insurance, health insurance, and a pension for retirement. None of that mattered when it came to a slick-talking, thug-sounding Rashid Walker. Every year, numerous inmates around the country are actualy looking for financial-aid to better themselves. Instead of helping inmates help themselves to educational resources, what was Chong-Hwa Chang doing instead? Chong-Hwa Chang was and continues to be a subHuman. God put cock-roaches on Earth for the same reason He put subHumans on Earth. Cock-roaches are attracted to Trash, and so too are subHumans. subHuman Chong-Hwa Chang was assigned to be an instructor for New Jersey prison inmates.
Korean Teacher Chong-Hwa Chang Kept Journal of Filthy Sex Acts with dirty Convict Rashid Walker.
Korean Teacher Chong-Hwa Chang Kept Journal of Filthy Sex Acts with dirty Convict Rashid Walker. She provided oral, anal, and every imaginable dirty sex act that came to her subHuman mind. Police report that this despicable and odd-looking female instructor was apparently keeping a journal of her perverted animal acts on a locked-up prisoner who had no other choice but to pursue the only female within his grasp. Subscribe to this Blog and be ready for my new upcoming book. I expose the methods, processes, and procedures of male and female perverts who teach in the classroom. I also expose how female perverts groom male administrators to throw them off track. I am former teacher and I know ALL of the methods used by corrupt female teachers and male teachers toward students and administrators.
Who Hired Unqualified Teacher Chong-Hwa Chang to be a New Jersey Prison Teacher?
According to information from New Jersey prosecutors, subHuman Chong-Hwa Chang, 42, of Delran, confessed to having sex with an inmate more than 20 times while she was employed at New Jersey State Prison. There are no reports as to whether or not Chong-Hwa Chang infected the inmate with HIV, Herpes, or some other STD. Persons reading this article should consider a career in Nursing or the Medical profession. Numerous media records claim that the subHuman was born in Korea, but that she still a naturalized citizen. Japanese and Chinese history books paint a picture of Korean women as "immoral, lacking values, and lacking basic human intellect..." The Trentonian has learned that the unlucky victim of her perverted lust and foul-smelling, and dirty vagina was inmate Rashid Walker, 35, a Passaic man. Punk Rashid Walker was convicted in 2004 of fatally shooting a 23-year-old coin laundry manager during a robbery, according to published accounts. Rashid Walker is a "perfect" catch for another female subHuman. His qualifications are numerous: Rashid Walker is a convict; Rashid Walker is a thug; Rashid Walker is not articulate; Rashid Walker is a slang-talking, thug-sounding, male ape; Rashid Walker is apparently broke, and has no car, or home; Rashid Walker is a "young man." Mr. Rashid Walker has all the qualities required to impress any subHuman female. He is great "catch." New Jersey law enforcement were made aware of the allegations against the suspected subHuman pervert Chong-Hwa Chang when other New Jersey prison inmates began noticing foul odors when Chong-Hwa Chang would enter the teaching clasroom. Inmates were complaining about her bad breath, bad body odor, and the fact that she and Rashid Walker always seemed to be together at inappropriate times.
subHuman Chong-Hwa Chang Fails to Answer Letter sent by Blogger
When asked was her body odor naturally offensive to humans, she declined to answer. A letter that I addressed to New Jersey Dept. of Corrections,c/o subHuman Chong-Hwa Chang, requesting an answer about this article and her qualifications was not answered. The U.S. media claims that subHuman Chong-Hwa Chang obtained a master's degree from Rutgers University. However, did she use her dirty Korean vagina to influence her grades or degree? There is now a suspicion that her Rutger's degree may have even been fraudulently obtained or sexually-influenced. If a subHuman is willing to have an intimate relationship with something as low as a convicted murderer than why not a college professor? Somehow, she tricked or bribed another male to produce two children from a prior relationship.
The media reports that her present job was obtained "through connections her father built as a retired corrections officer." i recommend that father be sued by the New Jersey Dept. of Corrections for providing false, incomplete, or deceptive information with respect to Chong-Hwa Chang's alleged qualifications.
Weak New Jersey Prosecutors Charge subHuman Chong-Hwa Chang with Single crime. State Bar Complaint Against Female "Prosecutor" Jennifer Downing
What the U.S. needs are muslim male prosecutors or tough-minded male prosecutors who are not impressed with the dirty, stinking, and evil vagina of a subHuman female. Judging from the fact that only a single count was assessed against subHuman Chong-Hwa Chang, one can surmise that Assistant New Jersey Prosecutor Jennifer Downing (another weak-minded female) may even be interested in Mr. Walker. subHuman Chong-Hwa Chang, "confessed to having sex with an inmate more than 20 times" Can alleged Prosecutor Jennifer Downing count or does she know that 20 is 19 times more than one (1)? Chong-Hwa Chang should be ORDERED to trial for EACH AND EVERY ANIMAL ACT THAT RASHID WALKER AND CHONG-HWA CHANG engaged in. I will be drafting a State Bar complaint against New Jersey "Prosecutor(powderpuff)" Jennifer Downing if sufficient evidence in the public domain suggest has engaged in unethical acts that do not advance the interests of justice. The general public wants subHuman Chong-Hwa Chang prosecuted. subHuman Chong-Hwa Chang should be charged with at least 20 criminal acts, and made an example for all other subHuman female correctional officers and instructors who may be thinking about endangering the safety of inmates and the public.
Bribery Charges Should be sought Against subHuman Chong-Hwa Chang. Order Monthly HIV tests for Chong-Hwa Chang
New Jersey Nursing Scholarships and Grants.
New Jersey Prosecutors said it appeared subHuman Chong-Hwa Chang shared intimate photos with the inmate and was also close with his family, giving them gifts and attending the wedding of a relative. Using the money from her New Jersey instructor position, Chong-Hwa Chang also bought the family of Rashid Walker gifts, and so forth. The issue is this: Was this desperate, and low-class, Korean "thing" desperate for sex to the extent that these "gifts" were actually a form of bribery? As a prosecutor, I would be seeking charges of Bribery Agsinst a State Employee; and 20 counts of rape against subHuman Chong-Hwa Chang. The only plea-bargain that I would accept is a 20-year sentence, and a requirement that Chong-Hwa Chang be registered as a sex offender; and, she consent to monthly HIV tests and vaginal tests or she could accept female castration. I would effectively end all male/female perversity in the New Jersey prison system. Jennifer Downing is proposing a single count against subHuman Chong-Hwa Chang. Obviously, Jennifer Downing is too emotionally weak for her position as a prosecutor. The position of "prosecutor" means to prosecute crimes, not act as emotional cry-babys when the defendant also has a vagina.
For New Jersey general Scholarships, grants, and financial-aid, please see this page:

For New Jersey Healthcare Scholarships, grants, and financial-aid, please see this page: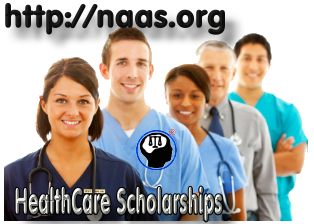 For New Jersey Medical Scholarships, grants, and financial-aid, please see this page: